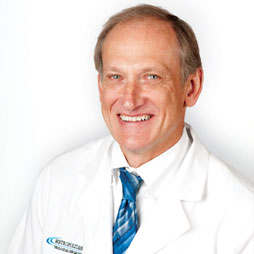 PSN Urologist: Dr. J. Perry Lovinggood, M.D.
Dr. J. Perry Lovinggood, M.D., is board certified in Urology and a Fellow of the American College of Surgeons. He graduated Magna Cum Laude with a B.A. from St. Louis University in St. Louis, MO. He then attended the University School of Medicine in Columbia, Missouri. Following graduation, he completed an internship in General Surgery, a residency in Urology and a fellowship in Nephrology/Renal Transplantation also at the University of Missouri.
Dr. Lovinggood has a special interest in Robotic Surgery, Oncology, reconstruction and laser surgery.
He has received certification in Extracorporeal Lithotripsy and in the da Vinci Robotic Surgical System.
He is in practice at Metropolitan Urological Specialists, Inc. and is the active chairperson for the St. John's Mercy Medical Center Department of Urological Oncology, St. Louis, MO.
Urology articles covering symptoms, diagnosis, staging, treatment, prognosis, and follow-up.