PSN Welcomes Dr. Cara Hammonds to the Rheumatology Team
PSN is proud to announce that it is now providing services in the state of Kentucky. With the addition of Rheumatologist, Dr. Cara Hammonds to the PSN Team, we have again extended our reach into new territory.
Dr. Hammonds received her medical education at the University of Louisville in Louisville, KY and has completed specialty training in Internal Medicine at the University of Cincinnati and Rheumatology at Vanderbilt University. She is Board Certified in Internal Medicine and Rheumatology.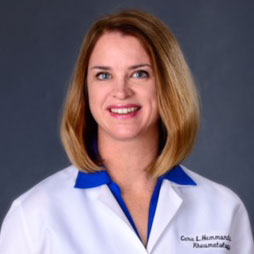 PSN Rheumatologists specialize in the diagnosis and treatment of musculoskeletal disease and systemic autoimmune conditions that affect the joints, muscles, and bones causing pain, swelling, stiffness, and deformity. These diseases can also affect the eyes, skin, nervous system, and internal organs.
Diseases treated by our rheumatologists include osteoarthritis, gout, rheumatoid arthritis, chronic back pain, tendinitis, and lupus.