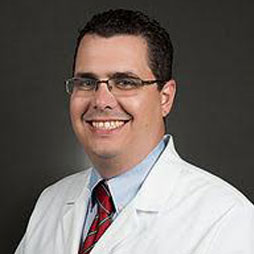 PSN Vascular Surgeon: Dr. Robert R. Carter, M.D., F.A.C.S., R.P.V.I.
Robert R. Carter, MD is a vascular surgeon and Fellow of the American College of Surgeons who trained at the University of Missouri for general surgery and the University of Kentucky for vascular surgery. He is board certified in both general and vascular surgery. His extensive training provides him with the skill set needed to treat even the most advanced vascular problems. He specializes in both open and endovascular techniques. He has additional training in wound care and varicose veins. Dr. Carter has numerous post-doctoral academic awards and recognitions as well as recent publications in distinguished journals such as Vascular and Endovascular Surgery and The European Journal of Cardio-Thoracic Surgery. He has also co-authored a chapter in the upcoming 5th edition of the book Current Therapy in Vascular Surgery. Dr. Carter enjoys working with the residents at the University of Missouri, Kansas City and passing on his medical knowledge to future generations of surgeons. He is a member of the Society for Vascular Surgery and an associate fellow of the American College of Surgeons. Dr. Carter is married and has two children. He enjoys spending time with his family when not on duty and experiencing all the activities that the Kansas City area has to offer. He is on staff at Centerpoint Medical Center, St. Mary's Medical Center, Lee's Summit Medical Center, North Kansas City Hospital and Truman Medical Center. Member of the Society for Vascular Surgery
Vascular Surgery Articles
Vascular Surgery articles covering symptoms, diagnosis, staging, treatment, prognosis, and follow-up.