Dr. Ahmed Robbie, M.D. – Board Certified Neurology Services provider in Joplin, Missouri.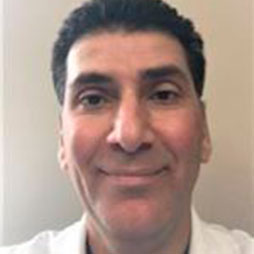 Dr. Ahmed Robbie, MD is a Neurology Specialist in Branson, MO and has over 32 years of experience in the medical field.
American Board of Psychiatry & Neurology
Fellowship
Neurophysiology
University of Oklahoma College of Medicine, Oklahoma City, OK
Internship
Neurology, Jefferson Frankford Hospital, Philadelphia, PA
Medical School
University of Mosul, Mosul, AA
Post-Grad Training
Neurology, SUNY - Upstate Medical University, Syracuse, NY
Residency
Neurology, Howard University Hospital, Washington, DC
Cox Medical Center Branson
All Headaches (incl. Migraine)
Seizure Disorders
Epilepsy
Essential Tremor
EEG (Electroencephalogram)
Become A PSN Member Today!
Complete the following form to learn more about how we can help you find the perfect opportunity!