Dr. Chad Ronholm, M.D. – Board Certified Rheumatology provider in Wildwood, Missouri.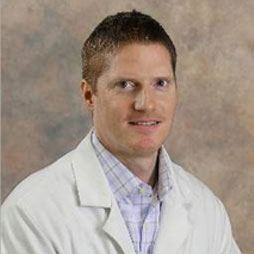 Dr. Chad Ronholm, M.D., is board certified in Internal Medicine and Rheumatology. He completed his undergraduate studies at Southeast Missouri State University in Cape Girardeau and graduate studies at the University of Illinois, Springfield. He attended medical school at Saba University-School of Medicine in Saba, Netherlands-Antilles. He completed an Internal Medicine Residency and Rheumatology Fellowship at the St. Louis University-School of Medicine, St. Louis, MO.
Dr. Ronholm has participated in the Himalayan Health Exchange; a month long medical mission trip to India, and enjoys running 5ks and half marathons and spending time with his family. He sees patients at several hospitals and clinics in Eastern Missouri and Western Illinois.
Licensed Physician and Surgeon, Missouri State Board of the Healing Arts
2010 – present
Certification, American Board of Internal Medicine
2007 – present
Certification, Advanced Cardiac Life Support
2007 – present
Certification, Basic Life Support
January 2003 – January 2007 Saba University – School of Medicine -Saba, Netherlands-Antilles Doctor of Medicine August 2000 – December 2001 University of Illinois – Springfield Springfield, IL Masters of Science Program – Biology August 1995 – May 1999 Southeast Missouri State University Cape Girardaeu, MO B.S. Biology; Minor Chemistry
2006 Himalayan Health Exchange – month long medical mission trip to India
2005 Recipient of Lieutenant Governor's Award for Community Service and Scholastic Achievement in Medical School
2004 Saba University Student Government Association Vice President
2004 Organized a charity walk to raise money for A.M. Edwards Hospital
2004 Organized a blood pressure and blood glucose screening for the residents of Saba
2003 Saba University Student Government Class Representative
1999 Order of Omega Honor Society
1999 Community Service Chairman – Southeast Missouri State University
1998 Theta Xi Fraternity President
1997 Theta Xi Fraternity Secretary
Professional Organizations
American College of Rheumatology
2007 – present
American College of Physicians
2007 – present
American Medical Association
2004 – 2007
American Medical Student Association
Publications & Presentations
2011 – 2012 Autoantibody formation and leukopenia in connective tissue disease
Fayette County Hospital Perry County Memorial Hospital Sparta Community Hospital
Arthritis
Osteoarthritis of Ankle and Foot
Osteoarthritis of Shoulder
Rheumatoid Arthritis
Osteoarthritis
Osteoarthritis of Knee
Osteoarthritis of Hands
Gout
Osteoarthritis of Hip and Thigh
Osteoarthritis of Hip
Psoriatic Arthritis
Become A PSN Member Today!
Complete the following form to learn more about how we can help you find the perfect opportunity!