Dr. Dwayne Jones, M.D.  – Board Certified provider of Pain Management/Anesthesiology in Shawnee, Kansas.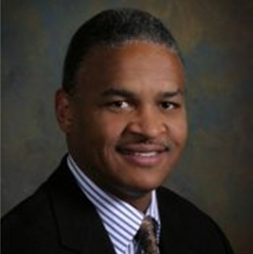 Dr. Jones is one of a select group of pain specialists in the Kansas City area with fellowship certification through the American Board of Anesthesiology, American Board of Pain Management, American Board of Interventional Pain Management Physicians and the World Institute of Pain.
​
His lectures nationally as part of the pain management section of The National Medical Association
He also trains physicians in the techniques of spinal cord stimulation, radiofrequency neurolysis and intradiscal therapy.
A native of Kansas City, Kansas, Dr. Jones attended high school and college prep at the Northfield Mount Hermon School in Northfield, MA and earned an undergraduate degree from Harvard University. He completed medical school at Meharry Medical College, following in the footsteps of his grandfather, father, and brother.
American Board of Anesthesiology
American Board of Anesthesiology - Subspecialty in Pain Management
Fellowship
Anesthes/Pain Mgmt, Oregon Health Sciences Univ, Portland, OR
Internship
Surgical, George Washington Univ Hospital, Washington, DC
Medical School
Meharry Medical College, Nashville, TN
Residency
Anesthesiology, LAC King/Drew Medical Center, Los Angeles, CA
Professional Organizations
American Academy of Pain Management
American Society of Interventional Pain Physicians
Publications & Presentations
Callaway Community Hospital
Back and Neck Pain
Foot and Ankle Pain
Joint Pain
Post-Injury Pain
Neurological Pain
Diabetic Pain
Headache Pain
Muscle Pain
Shingles Pain
Workers' Comp
Epidural Injections
Non-surgical treatment for degenerative joint disease
Diagnostic Discography
Steroid Injections, Fluoroscopically Directed
Facet Joint Injection
Joint Injection (Knee, Hip, SI)
Joint disease, RFA (Knee, Hip, SI)
Regenerative Medicine
Cervicogenic/Migraine Headache
Non-Surgical Treatment for Spinal Stenosis (MILD, Vertiflex)
Sacroiliac Joint Injections
Spinal Cord Stimulation DRG, Dorsal Root Ganglion Peripheral Nerve Stimulation
Trigger Point Injection
Become A PSN Member Today!
Complete the following form to learn more about how we can help you find the perfect opportunity!