Dr. Kathleen Weaver, M.D. – Board Certified in Orthopedic Surgery specialist from Mexico, Missouri .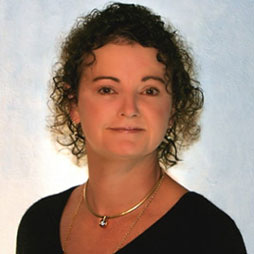 Board Certified in Orthopaedic Surgery Dr. Kathleen Weaver has been interested in sports and fitness since childhood. This interest expanded in college at UCLA where she was captain of the womens track team. After graduate studies in kinesiology (the science of movement) she earned her M.D. degree from the Univ. of California in Irvine.
Her professional training includes orthopaedic surgery residency in Phoenix, AZ; fellowship in pediatric orthopaedics in Honolulu, HI; trauma fellowship in Hannover, Germany; and associate clinical professor at Texas Tech Medical School in Lubbock, TX.
Dr. Weaver`s practice embraces ALL aspects of musculo-skeletal health, including bone and joint diseases, nutrition, wellness, fitness, sports medicine and treatment of arthritis (not just surgery).
American Board of Orthopaedic Surgery, 1995
Medical
University of California, Irvine, CA MD 1987
Residency
Maricopa Medical Center, Phoenix, AZ Orthopaedic Surgery
Fellowship
Shriner's Hospital for Crippled Children, Honolulu, HI Pediatric Orthopaedics
Professional Organizations
Fellow of the American Academy of Orthopaedic Surgeons
Fellow of the American College of Surgeons
American College of Sports Medicine
Wilderness Medical Society
International College of Surgeons
Orthopaedic Trauma Association
Arthritis
Joint Pain
Joint Inflammation
Osteoarthritis
Pediatric Orthopedics
Rheumatoid Arthritis
Fractures
Arthroscopic Surgery
General Orthopedics
Sports Medicine
Synvisc Injections (One and 3)
Become A PSN Member Today!
Complete the following form to learn more about how we can help you find the perfect opportunity!