Dr. Laurence Kinsella. M.D. – Board Certified provider in Neurological Services in Webster Groves, Missouri.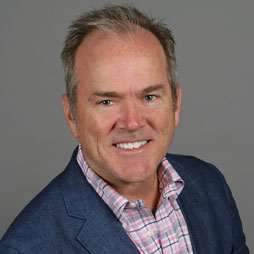 Dr Laurence Kinsella is a native St Louisan who completed an internal medicine residency at Mercy in St Louis in 1998, a neurology residency at Brown University in 1991, and a neuromuscular/EMG fellowship at Columbia University in New York in 1992. He is board certified in internal medicine, neurology, neuromuscular and autonomic medicine.
He is Adjunct Professor of Neurology at St Louis University and Chair of Neurology at SSM Neuroscience Institute. His awards include SLU Resident Teacher of the Year in 2006, Best Teacher-US Psychiatric Congress 2009, and Best Doctors in the US annually since 2005.
Dr. Kinsella's specialty interests include autonomic dysfunction and neuropathy, dizziness and vertigo, headache, and nutritional and autoimmune peripheral neuropathies. He co authored and edited the book Psychopharmacology for Neurologists, and an article on physician burnout entitled "Confessions
of a Mostly Happy Doctor" in KevinMD.com He enjoys sailing, spinning, triathlons, guitar, watercolor and spending time with his wife and family in Innsbrook, MO.
Professional Organizations
Publications & Presentations
Mercy Hospital Lincoln
Pike County Memorial Hospital
Become A PSN Member Today!
Complete the following form to learn more about how we can help you find the perfect opportunity!