Dr. R. Lawrence Hatchett, M.D. – Board Certified Urolological Services provider in Marion, Illinois.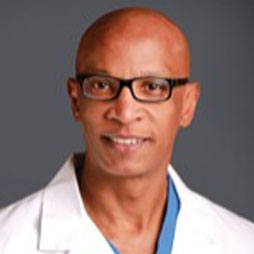 Dr. R. Lawrence Hatchett, M.D. is a national leader in the field of urinary medicine. After a noteworthy career at Marquette University, where he was a student-body leader and four-year letterman on the varsity basketball team, Dr. Hatchett attended the University of Chicago Pritzker School of Medicine and later completed a fellowship through the Harvard University School of Medicine. He went into private practice in 1991 and became director of The Bladder Control Center of Tallahassee.
In 1996, Dr. Hatchett founded Incontinence Center Consultants, Inc., a national consulting firm designed to educate hospitals and physicians in the development of an incontinence niche through surgical training, market evaluation and practice marketing. Dr. Hatchett's main interests lie in men's health, benign prostate hyperplasia (BPH), erectile dysfunction, and kidney stone treatment and prevention. As a leader in his field and has toured as a national speaker for a variety of health-related topics and consults on minimally invasive techniques to treat BPH. He founded Southern Illinois Urology in May of 2003 in Herrin, Ill.
American Board of Urology
Medical School:
Residency:
University of North Carolina Chapel Hill North Carolina Memorial Hospital
Fellowship:
Harvard University Boston Children's Hospital
Professional Organizations
The Bladder Control Center of Tallahassee
Incontinence
Prostate Cancer
Sling Surgery for Incontinence
Become A PSN Member Today!
Complete the following form to learn more about how we can help you find the perfect opportunity!