Dr. Lisa Thomas, M.D. – Board Certified Psychiatry provider in Lake Ozark, Missouri.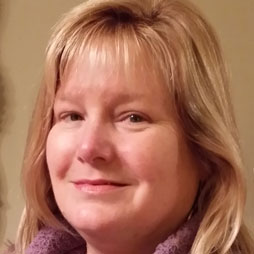 Lisa Thomas, M.D., M.A. is a 1994 graduate of the University of Missouri School of Medicine where she then completed a residency in Psychiatry followed by fellowships in Child/Adolescent and Forensic Psychiatry. She also earned a Master of Arts in Clinical Psychology from Washington University in St. Louis.
Dr. Thomas has worked in the private sector as well as for the State and the Federal government. She has experience with inpatient, outpatient, and residential treatment settings. Most recently, Dr. Thomas spent nearly 9 years as a staff psychiatrist at the Veterans Hospital in Columbia, MO. During that time, she utilized telepsychiatry to expand the reach of outpatient clinic service to veterans living a considerable distance from the main hospital. She recognizes the increasing role of telepsychiatry, and telemedicine more generally, to provide primary and specialty care access to the widest range of patients possible.
Among her other duties, Dr. Thomas is developing a Psychiatry and Telepsychiatry program which will expand the specialty services that PSN is able to offer.  The infrastructure is being put in place and psychiatrists are being actively recruited for this exciting venture.
Dr. Thomas is active in her community (for example, serving on county boards and commissions) and within organized medicine (former President of the Boone County Medical Society and current Vice Councilor for the Missouri State Medical Association).
Licence: Missouri
ABPN Forensic Psychiatry, 2001
ABPN Child & Adolescent Psychiatry, 2000
American Board of Psychiatry & Neurology, 1999 & 2010
Harry S Truman VA Hospital Customer Service Recognition Award, February 2009 & May 2011
Eli Lilly Fellowship Award, US Psychiatry & Mental Health Congress, 1995
James D. Dexter Award for Excellence in Neurology, UMC School of Medicine, 1994
National Research Service Award, Predoctoral Fellowship, 1989-90; 1991-92
Summer Research Fellowship, UMC School of Medicine, 1998
Commendation for Psychology Qualifying Examination Essays, Washington University in St. Louis, 1986
Cum Laude graduate, Washington University, 1985
Mortar Board
Psi Chi
Convocation Ceremony student speaker, 1984
Chancellor's Honorary Scholarship, 1981-85
Rotary Club Sponsorship, 1981-82
Professional Organizations
Become A PSN Member Today!
Complete the following form to learn more about how we can help you find the perfect opportunity!