Dr. Luvell L. Glanton, Jr., M.D. – Board Certified Pain Managment provider in St. Louis, Missouri.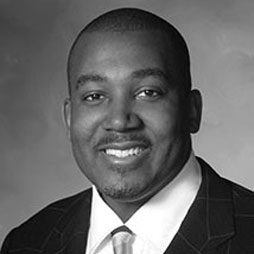 Dr. Luvell L. Glanton, Jr. , M.D. is an Anesthesiology Specialist in Hannibal, Missouri. He graduated with honors from University Of Tennessee College Of Medicine in 2002. Having more than 16 years of diverse experiences, especially in Anesthesiology and Pain Management.
Dr. Glanton affiliates with many hospitals including Hannibal Regional Hospital, Iron County Hospital, and cooperates with other doctors and specialists in many medical groups including Hannibal Regional Healthcare System Inc, Amsol Physicians Of Georgia PC.
Anesthesiology
Board Certification American Board of Anesthesiology -
4/18/2008
Pain Medicine - 09/13/2008
Pediatric Advance Life Support
Advanced Cardiac Life Support
Basic Life Support
Doctorate of Medicine
08/1997-06/2002                     University of Tennessee Health Sciences Center, Memphis, Tennessee
Bachelors of Science
08/1994-05/1997                     Lipscomb University, Nashville, TN
08/1993-05/1994                     Drake University, Des Moines, Iowa
July 2006- June 2007              Chief Fellow
June 2006                                Outstanding Resident of the Year Award PGY-IV
July2005- June 2006               Chief Resident
March 2005- March 2006       Member-at-large (ASRA)
June 2005                                Outstanding Resident of the Year Award PGY-III
July2004 -June 2005               CA-II Class Representative
Professional Organizations
American Medical Association
American Society of Anesthesiology
American Society of Regional Anesthesia and Pain Management (ASRA)
Tennessee Medical Association
American Society of Interventional Pain Physicians (ASIPP)
International Spine Intervention Society  (ISIS)
Society of Pain Practice Management (SPPM)
North American Neuromodulation Society (NANS)
Publications & Presentations
October 2006
ASA Annual Meeting Abstract – A Study of Alveolar Macrophage Apoptosis/Necrosis in Gastric Aspiration Induced Lung Injury in Rats.
December 2006
NYSSA-PGA- Resident Research Contest Finalist – The Role of Alveolar Macrophage Apoptosis and Fas/Fas-L in aspiration-Induced Lung Injury.
Iron County Medical Center
Become A PSN Member Today!
Complete the following form to learn more about how we can help you find the perfect opportunity!