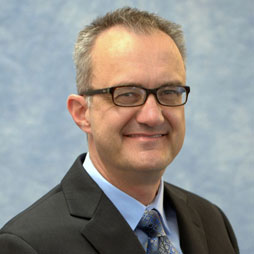 Dr. Matt Biggerstaff, D.O. is board certified in anesthesiology and pain management. He received his medical degree from Des Moines University College of Osteopathic Medicine. His anesthesiology residency and his pain medicine fellowship were at Medical College of Wisconsin, in Milwaukee, Wisconsin.
Dr. Biggerstaff provides comprehensive medical services to diagnose and treat chronic pain. He understands that pain affects physical, emotional, social and spiritual health and undertake a multi-faceted approach to create individualized treatment plans for his patients.
He treat all areas of pain. Back and neck pain, headaches, abdominal and pelvic pain, complex regional pain syndrome, muscle and joint pain, nervous system disorders, AIDS, cancer and spinal cord injuries.
Board Certification: Anesthesiology and Pain Medicine
MEDICAL COLLEGE OF WISCONSIN (2008-2009)
Fellow in Pain Medicine
MEDICAL COLLEGE OF WISCONSIN (2005-2008)
Anesthesiology Residency
UNIVERSITY OF IOWA (DES MOINES) (2004-2005)
Preliminary Internal Medicine Internship
DES MOINES UNIVERSITY OSTEOPATHIC MEDICAL CENTER (2000 - 2004)
Doctor of Osteopathic Medicine class 2004
UNIVERSITY OF NEBRASKA AT OMAHA (1997-1999)
Pre-Medical Classes
UNIVERSITY OF NEBRASKA AT LINCOLN (1986-1991)
Bachelor of Science Business Administration/Finance
Professional Organizations
Publications & Presentations
"No procedure left behind. Promoting safety in the pain clinic with Ultrasound guidance" Presented at 2007 – ASA
Chronic Pain
Back and neck pain
Headaches
Abdominal and pelvic pain
Complex regional pain syndrome
Muscle and joint pain
Nervous system disorders
AIDS
Cancer
Spinal cord injuries
Trigger Point injections
Joint injections
Epidural Steroid Injections
Radiofrequency Ablation
Sympathetic Blockades
Celiac Plexus
Spinal Cord Stimulator trials and
implantation