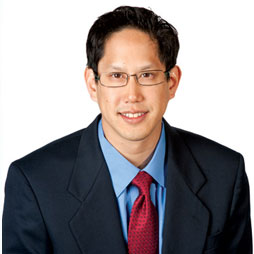 Dr. Michael de la Paz, M.D. – Board Certified Urology provider in St. Louis, Missouri.
Dr. Michael de la Paz, M.D., received a Bachelor of Arts in Biology, Cum Laude, from Kalamazoo College, Kalamazoo, Michigan. He then earned his MD at the University of Indiana School of Medicine in Indianapolis, Indiana. Dr. de la Paz completed his internship in general surgery from the University of North Carolina in Chapel Hill, North Carolina and completed his urologic surgery residency at the Milton S. Hershey Medical Center, Pennsylvania State University College of Medicine, Hershey Pennsylvania.
He is presently on staff at Metropolitan Urological Specialists in St. Louis, MO.
Dr. de la Paz is a Board Certified Urologist and has a special interest in the treatment and management of stone disease, benign prostatic hyperplasia and vasectomies. He is a member of the American Urological Association and Endourological Society.
Dr. de la Paz has presented and researched several studies about Prostate Cancer Metastasis and the treatment of Superficial Bladder Cancer. He currently sees patients throughout St. Louis and the surrounding areas.
American Board or Urology
Medical School
Indiana University - Purdue University Indianapolis
Residency
Penn State Geisinger Health System-Urologic Surgery
Professional Organizations
Publications & Presentations
Iron County Medical Center
Bladder Infection
Bladder Stones
Enlarged Prostate (BPH)
Kidney Stone Pain (Renal Colic)
Kidney Stones
Nighttime Urination (Nocturia)
Polyuria
Ureteral Stones
Urinary Incontinence
Urinary Stones
Urinary Tract Infection (UTI)