Dr. Myles Goble, M.D.  – Board Certified Neurology provider in Columbia, Missouri.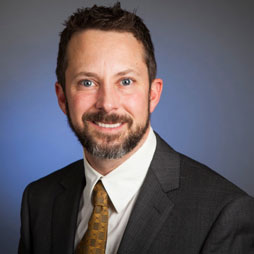 Dr. Myles Goble, M.D., completed his medical school and residency at the University of Missouri-Columbia School of Medicine. He is a Diplomate of the American Board of Psychiatry and Neurology. He has a special interest and completed research in Multiple Sclerosis but actively sees patients with all neurological disorders.
Dr. Goble sees patients at Neurology Inc. in Columbia, MO and is on staff at Boone Hospital Center. He enjoys playing the saxophone and watching college football.
Dr. Goble has done basic science research in Multiple Sclerosis and was awarded MS scholarship in 2010. Dr. Goble practices general neurology with emphasis on multiple sclerosis.
University Of Missouri Columbia School Of Medicine
- 2006
Awards: James D. Dexter Award for Excellence in Neurology 2006 Scott A Willis Memorial Scholarship – 2006 Christy M. Welliver Multiple Sclerosis Neuroscience Award in 2005
Professional Organizations
American Academy of Neurology
Publications & Presentations
Biogen Idec
EMD Serono / Pfizer
Bayer HealthCare
Novartis
Multiple Sclerosis
Parkinson's Disease
Movement disorders
Epilepsy
Neuropathy
Neuromuscular disorders
Cognitive disorders
Stroke disorders
Sleep disorders
Sleep Lab
Sleep Testing
Botox
EEG
Become A PSN Member Today!
Complete the following form to learn more about how we can help you find the perfect opportunity!