Dr. Priya Padmanabhan, M.D. – Board Certified Urological Services provider in Kansas City, Kansas.
Dr. Priya Padmanabhan, M.D., M.P.H., is an Assistant Professor of Urology at the University of Kansas Medical Center. She earned her undergraduate degree from Bryn Mawr College, Pennsylvania and completed a Masters of Public Health at The University of Michigan School of Public Health.
She then completed medical school and her Urology Residency at New York University Medical Center in New York, NY. In addition, she completed an accredited ABOG/ABU fellowship in Urology and Pelvic Reconstruction Surgery at Vanderbilt Medical Center, Nashville, TN.
Dr. Padmanabhan has published numerous peer reviewed articles and book chapters and given multiple presentations at various national and international meetings in the area of voiding dysfunction and reconstruction. She is a candidate member in the American Urological Association (AUA), International Continence Society (ICS) and Society of Urodynamics and Female Urology (SUFU).
She is actively involved within the South Central Section of the AUA (SCS). She was nominated to serve as the SCS representative on the Young SUFU Committee. She serves on numerous quality and OR hospital committees at the University of Kansas Health System. Dr. Padmanabhan's clinical and scholarly interests include genitourinary reconstruction, lower urinary tract dysfunction. neurogenic bladder, and robotic surgery, with particular focus on quality of life issues.
She specializes in the treatment of neurogenic urinary dysfunction, prolapse, diverticula, fistulae, urethral stricture and the use of Botox for incontinence. She is additionally trained in minimally invasive and robotic surgical techniques.
Her philanthropic interests include serving on the Board of Directors for Newhouse Shelter, and participation within KC for Refugees and the Humane Society of Greater Kansas City. She resides in the Kansas City area with her husband and two children.
Board Certification: Urology
Sub Certification: Female Pelvic Medicine and Reconstructive Surgery
Medical School: New York University School of Medicine
Internship: New York University Medical Center
Residency: New York University Medical Center
Fellowship: Vanderbilt University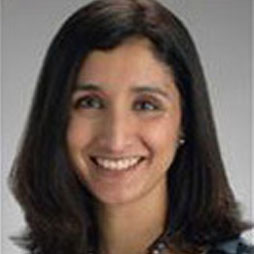 Benign Prostate Disease
Benign Prostatic Hyperplasia
Bladder Infections
Blood in Urine
Female Incontinence
Fistulas
Hematuria
Incontinence
Kidney Infections
Kidney Stone Disease
Kidney Stones
Male Incontinence
Neurogenic Voiding Dysfunction
Pelvic Organ Prolapse
Post-Prostatectomy Incontinence
Prostate Enlargement
Prostate Problems
Rectocele
Urethral Stricture
Urinary Incontinence
Urinary Tract Infection
Urinary Tract Obstruction
Urologic Trauma
Vesicovaginal Fistula
Women's Health
Artificial Urinary Sphincter
Collagen Injections
Cystectomy
Cystoscopy
da Vinci Robotic Surgery
Davinci Robotic Procedure-Urology
Fluoroscopy
Kidney Stone Treatment
Litholapaxy
Lithotripsy
Male Sling
Pelvic Reconstruction
Sacral Nerve Stimulization
Stent Placement
Tension Free Vaginal Tape-TVT
Urethroplasty
Urethroscopy
Urinary Diversion
Urodynamic Testing
Urologic Reconstruction
Become A PSN Member Today!
Complete the following form to learn more about how we can help you find the perfect opportunity!