Dr. Robert Jackson, D.O., F.A.C.O.I. – Award winning Rheumatologist and Internal Medicine provider in LaPlata, Missouri.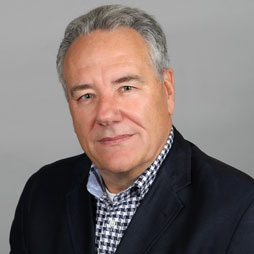 Dr. Robert Jackson, D.O., F.A.C.O.I., has served as the Associate Dean of Campus Academic Affairs, and as Chairman and Associate Professor of Internal Medicine at the Kirksville College of Osteopathic Medicine. He is board certified in the specialty of Internal Medicine as well as the sub-specialty of Rheumatology. Dr. Jackson has also completed a four year tour of duty with the National Health Corps in rural Southern Missouri.
Dr. Jackson is currently president of Premier Specialty Network (PSN) and is a full time PSN Rheumatologist, practicing at nine different hospitals in the states of Missouri and Iowa.
Founded by Dr. Jackson in 1999, PSN has proudly provided quality healthcare to rural communities throughout the United States by establishing satellite clinics staffed by top level doctors. PSN originally evolved out of the Northeast Missouri Rural Health Network (NMRHN).
While directing NMRHN, Dr. Jackson became acutely aware of the need to improve access to rural healthcare. With his guidance and leadership, NMRHN helped develop 5 Critical Access Hospitals (CAH) in northeast Missouri (Unionville, Milan, Macon, Memphis and Brookfield). Subsequently, Dr. Jackson developed a unique model of outreach specialty medical service for Rheumatology to serve the same hospitals.
PSN has since expanded this model over the course of the years and now provides a variety of medical and surgical services to communities across the United States.
Board Certification: Osteopathy
Sub Certification: Internal Medicine
Sub Certification: Rheumatology
Medical School: Kirksville College of Osteopathic Medicine – (Now A.T. Still University)
Internship: Rotating, Doctors Hospital, Columbus, OH
Residency: Internal Medicine, Kirksville Osteopathic Medical Center – Kirksville, MO
Residency: Internal Medicine, University of Missouri Health Science Center – Columbia, MO
Fellowship: Med/Rheumatology, University of Missouri Health Science Center – Columbia, MO
Listed in America's Top Physicians; Guides 2008 & 2009
Consumer's Research Council of America
Gordon C. Sharp Distinguished Leader Award
Missouri Arthritis Advisory Board - 2003
Missouri Governor's Award for Excellence in Teaching
(Kirksville College of Osteopathic Medicine)
December 1998
Master Teacher
Northeast Regional Medical Center - 1998
(For hospital house staff training programs)
Who's Who in Executives in Business – 1998
A.T. Still Staff Award – Kirksville College of Ostepathic Medicine
As Associate Professor of Medicine
For Excellence in Teaching – 1996
Outstanding Achievement Award for Rehabilitation Medicine
Specialty Healthcare Management - 1985
KOAA/KCOM Education Program Award
"Discotest II-Computer Assisted Skills Review and CME Program – 1996
Special Recognition Award
United States Public Health Service - Region VII – 1990
Who's Who of Emerging Leaders in America – 1989/1990
Seventh Annual Kenney Memorial, Honorary Lecturer
Kirksville College of Osteopathic Medicine – 1987
National Osteopathic Foundation Grant – 1984 and 1985
National Osteopathic Foundation Scholarship – 1977
Public Health Scholarship, 1977-1981
Cum Laude: Biology, B.S.
Truman State University (NE Missouri State Univ) Kirksville, MO 1977
Professional Organizations
Cameron Regional Medical Center
Davis County Hospital
Hannibal Clinic
Jefferson County Health Center
Keokuk County Health Center
Mahaska Health Partnership
Pella Regional Health Center
Pike County Memorial Hospital
Samaritan Hospital
Scotland County Hospital
Sullivan County Memorial Hospital
Van Buren County Hospital
Wayne County Hospital
Osteoarthritis
Plantar Fascitis
Rotator Cuff Syndrome and Allied Disorders
Systemic Lupus Erythematosus
Arthritis (Rheumatoid and Osteoarthritis)
Autoimmune diseases such as Systemic Lupus Erythematosus
Gout
Ankylosing Spondylitis
Fibromyalgia
Publications & Presentations by Dr. Robert Jackson
Jackson RW, Burchett GD, Pritchard CL: Microcomputers in Medicine:  Cardiorespiratory Assessment. JAOA 83:12, 1984 

AI/LEARN: Videodisk Learning in Rheumatic Diseases (Abstract) presented at the  1987 ARA Conference; Washington, D.C. 

Mitchell JA, Lee ASC, TenBrink T, Cutts JH, Clark DP, Hazelwood S, Jackson RW,  Bickel J. Gaunt W, Landenson RP, Sharp GC: AI/LEARN: An Interactive Videodisk System for Teaching Medical Concepts and Reasoning. Journal of Medical Systems  2-6, 1987 
Winkler A, Jackson RW, Kay DS, Mitchell E. Carmignani S, Sharp GC: High-dose  intravenous cyclophosphamide treatment of Systemic Lupus Erythematosus (SLE) – associated aplastic anemia (case report). Arthritis & Rheumatism, 31-5:63-64, 1988 
Pressly TA, Winkler A, Alport MA, Jackson RW, Mukerji V, Benge JM, Sharp GC: Value  and limitations of calcium channel blockade in the treatment of pulmonary  hypertension associated with CREST – case reports. Angiology 1988 
Become A PSN Member Today!
Complete the following form to learn more about how we can help you find the perfect opportunity!