Dr. Saulat Mushtaq, M.D.  – Board Certified Rheumatology Services provider in Creve Coeur, Missouri.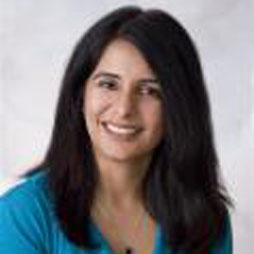 Dr. Mushtaq is board certified in Rheumatology, Internal Medicine, and Geriatric Medicine. Her post graduate training was done at RUSH University Medical Center in Chicago, IL. 
Dr. Mushtaq has a special interest in seronegative rheumatoid arthritis, and was trained in MSK ultrasounds and utilizes them for diagnosing this condition. In the past two years of mastering this skill, she has noticed an increase in patient satisfaction and compliance with medicines.
Missouri Medical License, Active
Illinois Medical License, Active
United States Medical Licensing Examination, 2012
Basic Life Support and Advanced Cardiopulmonary Life Support, 2003
United States Medical Licensing Examination, Active
BOARD CERTIFICATION:
ABIM board Certified – Rheumatology 2010
ABIM Board Certified – Geriatric Medicine 2008
ABIM Board Certified – Internal Medicine 2007
POST GRADUATE
MEDICAL EDUCATION
Efficacy of the new subcutaneous insulin dosing protocol in improving glycemic control among inpatients at St. Joseph Hospital:
A comparative study: Mushtaq S, Kaur A, Iroegbu N
Saint Joseph Hospital, Chicago, IL 2004

CDC funded Hand Hygiene program, modeled after Chicago Antimicrobial Resistance Project (CARP) to evaluate the reproducibility, feasibility and cost effectiveness of the CARP hand hygiene intervention.
Elward A, Babcock H, Mushtaq S, Fraser V.
Washington University School of Medicine, St. Louis, MO
Research Assistant, 2003-2004
ORAL PRESENTATION:
The effect of an interactive audience response system on alcohol 2004 foam use. Society for Healthcare Epidemiology of America (SHEA).
Mushtaq S, Elward A, Babcock H, Fraser V
Preceptor for medical students and residents of St. Louis University, 2010 – 2013
Preceptor for medical students and residents of RUSH University
Medical Center and John H. Stroger Cook County Hospital, 2007 – 2010
Preceptor for Northwestern University and University of Illinois
Medical students on Junior Medicine rotations, 2004 – 2007
Hannibal Regional Healthcare
Rheumatoid arthritis
Osteoarthritis
Vasculitis
Lupus
Become A PSN Member Today!
Complete the following form to learn more about how we can help you find the perfect opportunity!