Dr. Scott W. Kujath, M.D. – Board Certified Vascular Surgery Provider in North Kansas City, Missouri .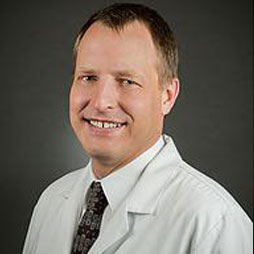 Scott W. Kujath, MD is a highly-respected, board certified vascular surgeon and Fellow of the American College of Surgeons who is well known for his expertise in vascular surgery and for his effective treatment of chronic wounds. Dr. Kujath presently serves as Chief of Vascular Surgery at Truman Medical Center and at the University of Missouri – Kansas City. He is the Medical Director at the Center for Wound Care and Hyperbaric Medicine at St. Mary's Medical Center in Blue Springs, Missouri, and is a Clinical Associate Professor at the University of Missouri – Kansas City. Dr. Kujath's interests and abilities extend far beyond the routine. He is board certified in Undersea and Hyperbaric Medicine. He is trained in the latest treatments for varicose veins and performs those procedures regularly.
Dr. Kujath demonstrates his commitment to systemic advancement of his profession by his service on the Medical Executive Committee, Operating Room Subcommittee, Surgery Advisory Committee (which he currently chairs) and Carotid Stenting Subcommittee at North Kansas City Hospital, as well as the Credentials Committee at Centerpoint. He is also on the Boards of Directors of the Kansas City Surgical Society and of the Metropolitan Medical Society, and maintains active membership in many professional organizations, including the Society for Vascular Surgery.
Dr. Kujath's influence reaches far beyond his Missouri roots. His wit and devotion to local and international community service projects are hallmarks of his commitment to his profession and to his patients. Member of the Society for Vascular Surgery
Contact for more information
Become A PSN Member Today!
Complete the following form to learn more about how we can help you find the perfect opportunity!