Dr. Shashank Radadiya, M.D. – Board Certified Rheumatology provider in Overland Park. Kansas.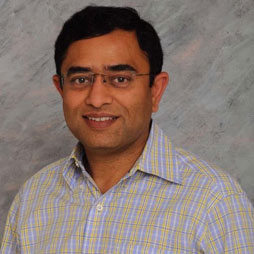 Dr. Shashank Radadiya, M.D., is board certified in Rheumatology. He serves as Clinical Assistant Professor of Medicine at the University of Kansas Medical Center and is in private practice at United Medical Group in Kansas City, KS. Dr. Radadiya joined the PSN outreach efforts in December 2011.
"I was encouraged to join PSN by Dr. James Anderson" commented Radadiya, "He explained what a great opportunity it was".
He began seeing patients at Hillsboro Community Hospital, Hillsboro, KS; Oswego Community Hospital, Oswego, KS and Ransom Medical Center, Ottawa, KS.
When asked what he enjoys most about working with PSN Radadiya stated:
"I really enjoy working with and helping the rural community; it's very rewarding. I also really like that I don't have to worry about the overhead costs and it provides a good income". "I am looking forward to a productive long relationship with PSN, continuing to add more clinics and hospitals".
Dr. Radadiya recently added Girard Medical Center, Girard, KS as one of his practice sites and most recently began seeing patients at St. Luke Hospital and Living Center in Marion, KS. "All his patients really like him" stated Jeremy Ensy, CEO at St. Luke Hospital.
Dr. Radadiya resides in Overland Park, KS with his wife and three children.
VA Medical Center – Residency, Internal Medicine
University of Kansas School of Medicine – Fellowship, Rheumatology
Government Medical College Gujurat – Medical School
Dr. Radadiya received his medical degree from Government Medical College, Surat, India and completed an Internal Medicine Residency at Northeastern Pennsylvania Hospitals, Allegany, PA. Subsequently, he completed a Rheumatology Fellowship at the University of Kansas Medical Center in Kansas City, KS.
Girard Medical Center
Nevada Regional Medical Center
Ray County Memorial Hospital
Anderson County Hospital
Cameron Regional Medical Center
St. Luke Hospital & Living Center
Become A PSN Member Today!
Complete the following form to learn more about how we can help you find the perfect opportunity!