Dr. Naman Ghazal-Albar M.D. – Board Certified provider in Endocrinology in St. Louis, Missouri.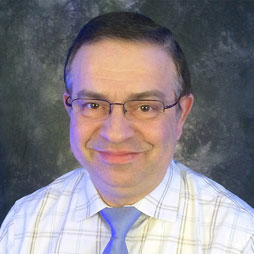 Dr. Naman A. Ghazal-Albar is an Endocrinologist / Diabetes & Metabolism Doctor in Lake St. Louis, MO with special training and skill in maintaining and treating the endocrine system (the network of glands and hormones that regulates human metabolism, growth, musculature, and sexual and reproductive function).
American Board of Internal Medicine
American Board of Endocrinology, Diabetes, and Metabolism
Medical School: Aleppo University-Syria
Fellowship: State Univ of NY - Stony Brook University Hospital
Residency: St. Barnabas Hospital - New York
Internship: St. Barnabas Hospital - New York
Professional Organizations
St. Louis Metropolitan Medical Society
Publications & Presentations
"Differential Diagnosis of Calcification on Plain-Abdominal X-Ray" – Presented to Graduation committee, Aleppo University, Syria, July 1985
Drug Resistance in Tuberculosis, An Abstract, June 1993
Ste. Genevieve County Memorial Hospital
Hyperthyroidism
Hypoparathyroidism
Thyroid Cancer
Polycystic Ovarian Syndrome (PCOS)
Thyroiditis
Diabetes & Glucose Monitoring

Osteoporosis & Screening
Become A PSN Member Today!
Complete the following form to learn more about how we can help you find the perfect opportunity!