Dear PSN Members, Colleagues and Friends,
Yesterday evening we learned of the passing of our mentor and friend, Dr. Richard Brasington. This sad news comes to us as a shock. He was living life doing the things he loved… treating patients, teaching and fishing! Just last weekend he was our keynote speaker, and impromptu guest guitarist, for our Rheumatology on the River 2023 at Dawt Mill Lodge. We are grateful that he is and has been a part of our lives.
Richard D. Brasington, M.D., F.A.C.P. was esteemed, nationally and internationally, as a clinical rheumatologist having authored several articles in New England Journal of Medicine, Annals of Internal Medicine, Arthritis and Rheumatism, Arthritis Care and Research, the Journal of Rheumatology, Seminars in Arthritis and Rheumatism, Annals of Rheumatic Disease, Rheumatic Disease Clinics of North America, Nature Clinical Practice Rheumatology, Cell, and American Family Physician. He authored the chapter on Clinical Manifestations of Rheumatoid Arthritis in several editions of Hochberg Rheumatology, and chapters on ANCA Vasculitis and Mixed Connective Tissue Disease in the current edition of Rheumatology Secrets.
Dr. Brasington described his passion as medical education of trainees at all levels. Awards include Master of the American College of Rheumatology (ACR), Distinguished Fellowship Program Director (ACR), inaugural recipient of the Dr Richard Brasington Mentorship Award, Samuel Goldstein Award for Leadership in Medical Student Education, Alpha Omega Alpha (elected) and Gold Humanism Society.
Dr. Brasington was Emeritus Professor of Medicine at Washington University School of Medicine after serving 23 years as Fellowship Program Director and 15 years as Director of Clinical Rheumatology. In addition, he established the program for co-management of ocular inflammatory disease where he served as Professor of Ophthalmology and Visual Science. Prior to this Dr. Brasington served 10 years at Marshfield Clinic and as Clinical Associate Professor at University of Wisconsin-Madison School of Medicine.
Most recently, Dr. Brasington continued to be very active, serving in the role of Ambassador for PSN and part-time clinical practice outreach in Chester, Illinois.
Dr. Brasington earned his Bachelor of Arts degree in philosophy at Harvard University. From there he obtained his medical degree from Duke University School of Medicine and completed his internal medicine residency and rheumatology fellowship at University of Iowa Roy J. and Lucille A. Carver College of Medicine.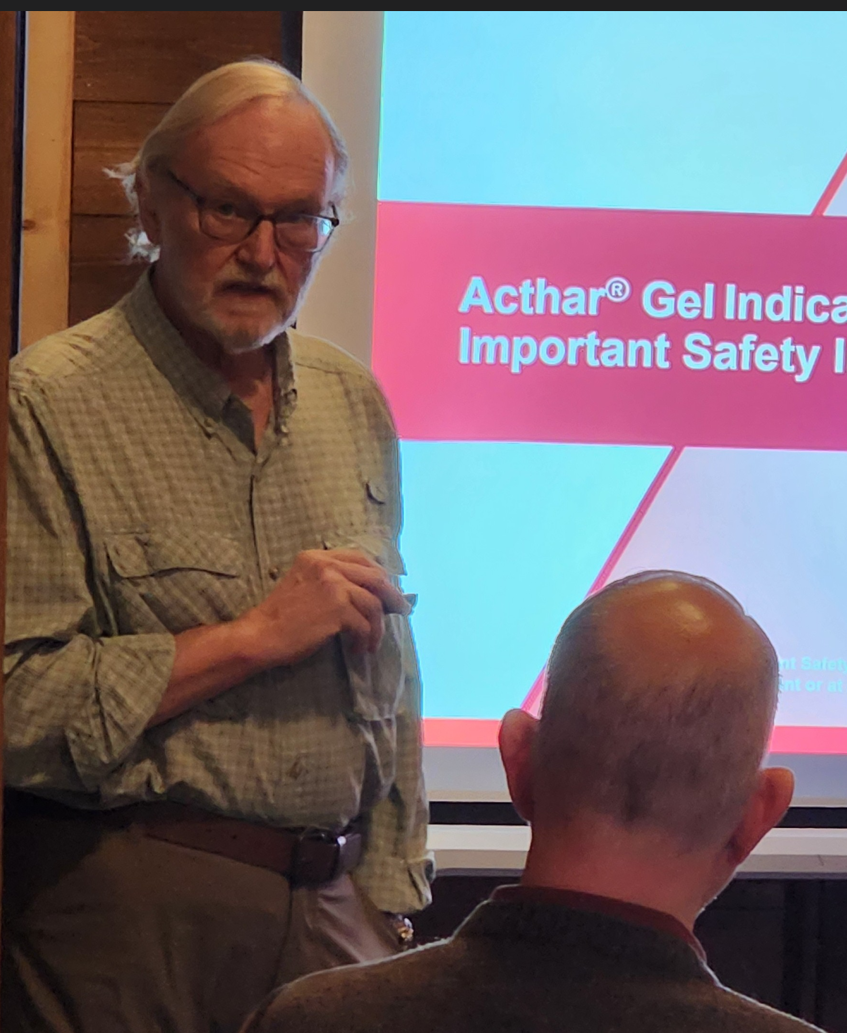 Our thoughts and prayers are with his wife, Kitty, their family and friends.
Sincerely,
Dr. Robert Jackson