Dr. Kevin Latinis, M.D. – Board Certified Rheumatology provider in Overland Park, Kansas.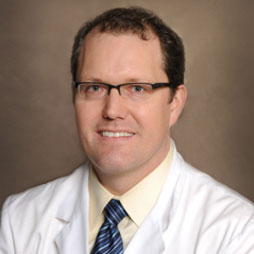 Dr. Kevin Latinis, M.D., attended undergraduate school at the University of Kansas and then traveled to Iowa City to attend both medical school and graduate school as part of the NIH funded Medical Scientist Training Program. He graduated from the University of Iowa College of Medicine with an MD and PhD in Immunology and completed extensive scientific research sparking interest in the field of autoimmunity and arthritis.
Dr. Latinis then attended Washington University in St. Louis where he enrolled in the Post-Graduate Scientist Training Program. He completed an Internal Medicine Internship and Residency at Barnes-Jewish Hospital and then completed his Rheumatology Fellowship there as well.
In 2004, Dr. Latinis returned to Kansas City and has focused his clinical work in rural healthcare settings in both Kansas and Missouri to provide rheumatology service to the under served communities in the rural Midwest. He is certified by the Board of Internal Medicine in Rheumatology.
Professional Organizations
Publications & Presentations
Anderson County Hospital
Ellett Memorial Hospital
Become A PSN Member Today!
Complete the following form to learn more about how we can help you find the perfect opportunity!